The Welcome thalassotherapy center offeres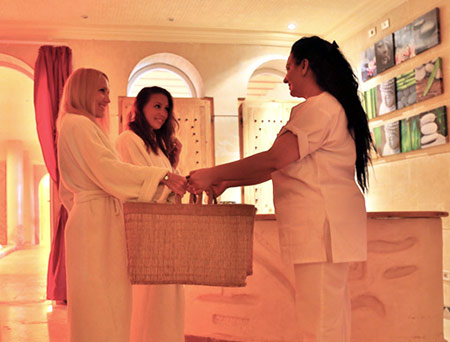 you a range of treatments based on the aesthetic and therapeutic properties of seawater and marine products to make you live a real moment of relaxation and rejuvenation.
Capacity: 60 curists / day
Opening hours: 09:00 to 12:30 and from 14:30 to 17:00
Spaces
1 Hammam
4 Hydromassage baths (jacuzzi)
7 Massage boxes
1 Shiatsu Cabin
1 jet shower
1 Affusion shower
Aquatic Trail (indoor seawater pool)
Heating blanket
Relaxation room
Aesthetic services
A beauty salon
Men's/Women's locker rooms
The proposed treatments :
Fitness Cure
Healthy Back Cure
Slimming Cure
Eastern Cure
Anti-Stress Cure
Well-being Cure
Relaxation Cure
Discovery Cure
NB: Tisane, bathrobes, towels and flip-flops are provided to the curists.
simons-voss.